Off the Plan Conveyancing in Melbourne and Sydney
Both first-time buyers and investors find off the plan purchases enticing for a variety of reasons. This may be as a result of the property being brand new, being reasonably priced, or being in a great location, among other things. Although buying a house off the plan might be a smart move, there can also be hazards associated.
Easy Link Conveyancing can be a tremendous help if you're intending to purchase an off-the-plan home in Melbourne or Sydney. Our team of knowledgeable conveyancers can give you advice on purchasing off the spec in Melbourne and Sydney. By helping you comprehend all the terms and duties of the arrangement you're entering into and the contract you need to sign, our specialists can help you better grasp purchasing off the plan for a building that doesn't yet exist. We will maintain regular communication with the vendor once the property has been acquired to make sure you are kept informed about the development of the project. Additionally, we'll make sure that all pertinent paperwork is prepared for when the off-plan settlement procedure begins.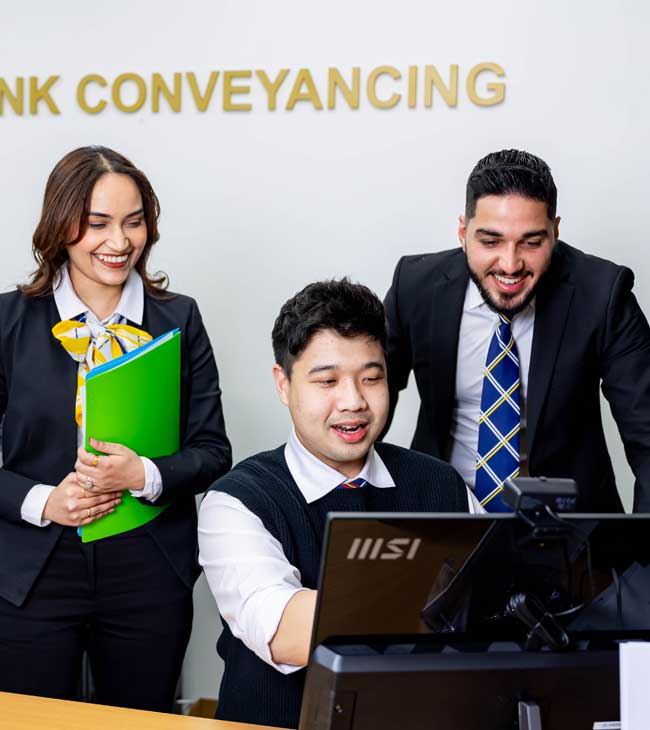 What is Buying Off the Plan?
When a party signs a contract to buy a property before building has started on it or the land has been divided up, this is known as buying off the plan.
How does buying off the plan work?
The decision to acquire a piece of real estate off the plan must be made based on computer-generated graphics, floor plans, and inspection of a model show home.
The major benefit of purchasing real estate off-plan is that the purchase price is set before the structure is constructed, and buyers typically only need to make a minimal down payment. Additionally, buying property off-plan allows the buyer to potentially pay less for a house while it is still under construction, as prices have a tendency to rise after construction is complete.
Find out as much as you can about the developer and builder.
In advance of signing a contract with them
Verify the price is accurate.
Prepare your finances so that you can pay the purchase amount at closing.
Know exactly what you're buying.
Learn about the factors that might cause a home's price to increase.
You can get assistance from Easy Link Conveyancing with the off-the-plan settlement procedure. If you have any questions regarding off the plan conveyancing, call us at 1800 EASYLINK or send us a message online right now.