Trusted Commercial Property Conveyancing in Melbourne
Deals involving commercial real estate are executed more widely. When it comes to legal concerns, this is where our knowledgeable commercial conveyancers can help. Our business conveyancing provides the highest level of professionalism for all commercial conveyancing needs, including the leasing, buying, and dealing with zoning and tax issues. You commit to a procedure with minimal risks and maximum speed by choosing our conveyancing services and letting us manage the complications.
Easy Link Conveyancing has a solid reputation for working with affluent clientele and is skilled at navigating complicated real estate transactions using their expertise and experience. We are a significant resource for our clients because of our capacity to carry out the property transaction procedure from beginning to end with clarity and precision.
Commercial Conveyancing for Buyers (Buying a Property)
There are several aspects of buying commercial real estate that need for careful consideration. All you need to complete a deal that is sound and in line with your company's goals and objectives is one of our commercial conveyancers.
We at Easy Link Conveyancing take care of all your pre-purchase conveyancing requirements and guarantee that you complete it quickly. We are familiar with the difficulties that arise and are fully capable of completing the complete process of real estate transactions. In order to make the process simple for our clients, we make sure that communication is concise and straightforward.
In order to provide our customers a clear and objective understanding of the real estate transaction, we prefer to produce a thorough report that considers every conceivable case scenario, whether it's researching and highlighting unfavourable special conditions or addressing default terms.
Starting with a comprehensive inspection of the commercial property in issue, we offer extensive consulting from beginning to end. During this inspection, we determine if the property you wish to acquire is fair and justified in all of its aspects. Our business conveyancers thoroughly examine any potential dangers related with the important papers. The next step is to coordinate with the financial parties to adhere to the criteria and requirements (from where you have obtained cash for the trade).
Once we're done, we engage in discussions to come to an agreement on the purchase price, the deposit, and any other terms or conditions. Following the conclusion of the offer, we assist with document preparation and conduct exhaustive searches and investigations to compile pertinent data on the property. Finally, when it comes to putting the contract into action, our commercial conveyancer stands up for the client in a fair manner and makes sure all legal requirements are completed. Commercial
Conveyancer

for Sellers (Selling a Property)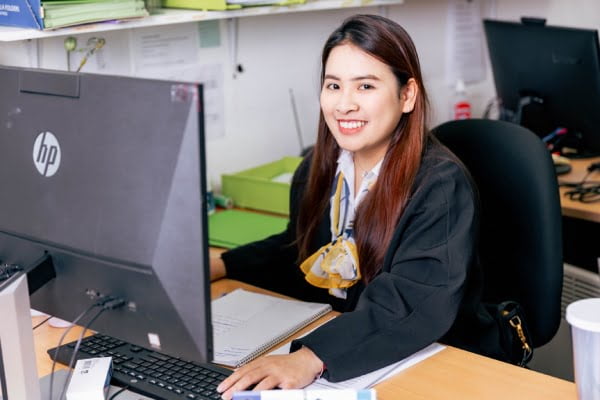 The sale of commercial property is no different. A lot of aspects go into the successful selling of a commercial property, and if they are not handled in an orderly way, the value of the real estate deal may be impacted. To guarantee the seamless execution of the real estate transactions, our knowledgeable conveyancers take delight in carrying out all necessary acquisitions, creating deeds and contracts, conducting searches and investigations, etc. in the most efficient manner.
Say you decide to put your property up for sale. The quality of your transaction will be determined by many other factors in addition to the contract of sale, such as the amount of background work that is done before the deal is finalised, the quality of the support and advice provided on GST, and so on. Our business conveyancers are not hesitant to offer a qualified perspective and take whatever necessary steps to assist a speedy transaction.
In order to present ourselves in the best possible light when performing our professional duties, we make care to comply with all legal requirements. For us, representing our clients in the best light is of supreme importance, and we do so by streamlining our every action. We use our expert knowledge to the best of our abilities to prepare contracts of sale, Section 32 statements, and disclosure obligations so that we may best serve our clients.
The procedure at Easy Link Conveyancing begins with a readiness assessment of the property, which is followed by the selection of a professional conveyancer. Then, in order to support our viewpoint and make our activities clear, we participate in marketing and negotiating efforts. The next step is to prepare the required paperwork (the contract of sale) and make sure that all pertinent information about the property is disclosed.
When it comes time for the actual transaction, our conveyancers offer all the help they can, whether it's answering to the buyer's questions or assisting with the discussions to meet the requirements. To ensure a seamless sale of your commercial property, we take care of all legal requirements (notifying authorities, terminating the lease, etc.) in the complete and final stage of completion).
Transparent & Affordable Conveyancing Fees for Your Commercial Properties
To make things simple and convenient for our clients, Easy Link Conveyancing offers fair and transparent pricing. We make sure that conveyancing is simple for our customers since we are aware of how complicated completing a business property purchase may be.
Our major goal is to continue offering customers reasonable conveyancing services that are worth their money.
Reliable Team of Commercial Conveyancers You Can Trust
Looking for a local business conveyancer in Melbourne? Easy Link Conveyancing is the only company you need. We take pleasure in providing our customers with the greatest legal advice available in terms of business conveyancing services, as evidenced by our extensive experience and favourable client testimonials.
Your Commercial Conveyancing Questions Answered